As Sandy teams up with the four ladies who run the What's On Your Bookshelf challenge on the subject of travel books, I'd like to present three books by three bloggers that I admire.
On my penultimate poem of April, I was barely able to nail the poetry series, just like the Mavs. But we did it. That is, they are done, for me one more day.
Prompt 29: "Today, I'd like to challenge you to write a poem in which you muse on the gifts you received at birth — whether they are actual presents, like a teddy bear, or talents – like a good singing voice – or circumstances – like a kind older brother, as well as a 'curse' you've lived with."
The good jeans

The envy is thick
and she is the target.
It's clear at a glance:
She's got good jeans. 

Wide at the bottom,
tight at the thighs,
nothing is regular fit,
comfort is clearly key.

She caught it in time,
the gift thus bestowed.
Born a few years later,
she'd end up with 

threadbare, whiny,
seasonal, fashionable,
FULL OF HOLES,
horribly shaped cuts,
full of shiny bits - 
what in the hell is that for?
Or that sagging back,
and that low waist?
And as if the skinny ones 
are any better.

She was just in time.
She was gifted with 
the good times,
the good years,
the good jeans,
as for the curse - 
she is still around.
---
And now to travel books. We are lucky that three bloggers who I respect and admire each has had a travel book out fairly recently. Two out of three I haven't read yet but I have them right here and am looking forward to reading them.
I give my hand into the fire for them all, as the (Slovenian) saying goes.
1. Landscapes – A Virtual Journey through the United Arab Emirates, by Jolandi Steven
Jolandi, who hails from South Africa, has found her peace in Portugal on her estate and she blogs about it on A Taste of Freedom.
This book about her previous dwelling place, a country that is younger than I am, is in the form of a 2-week travel through the seven emirates. The book is the pdf format with embedded links. For more info click on the cover: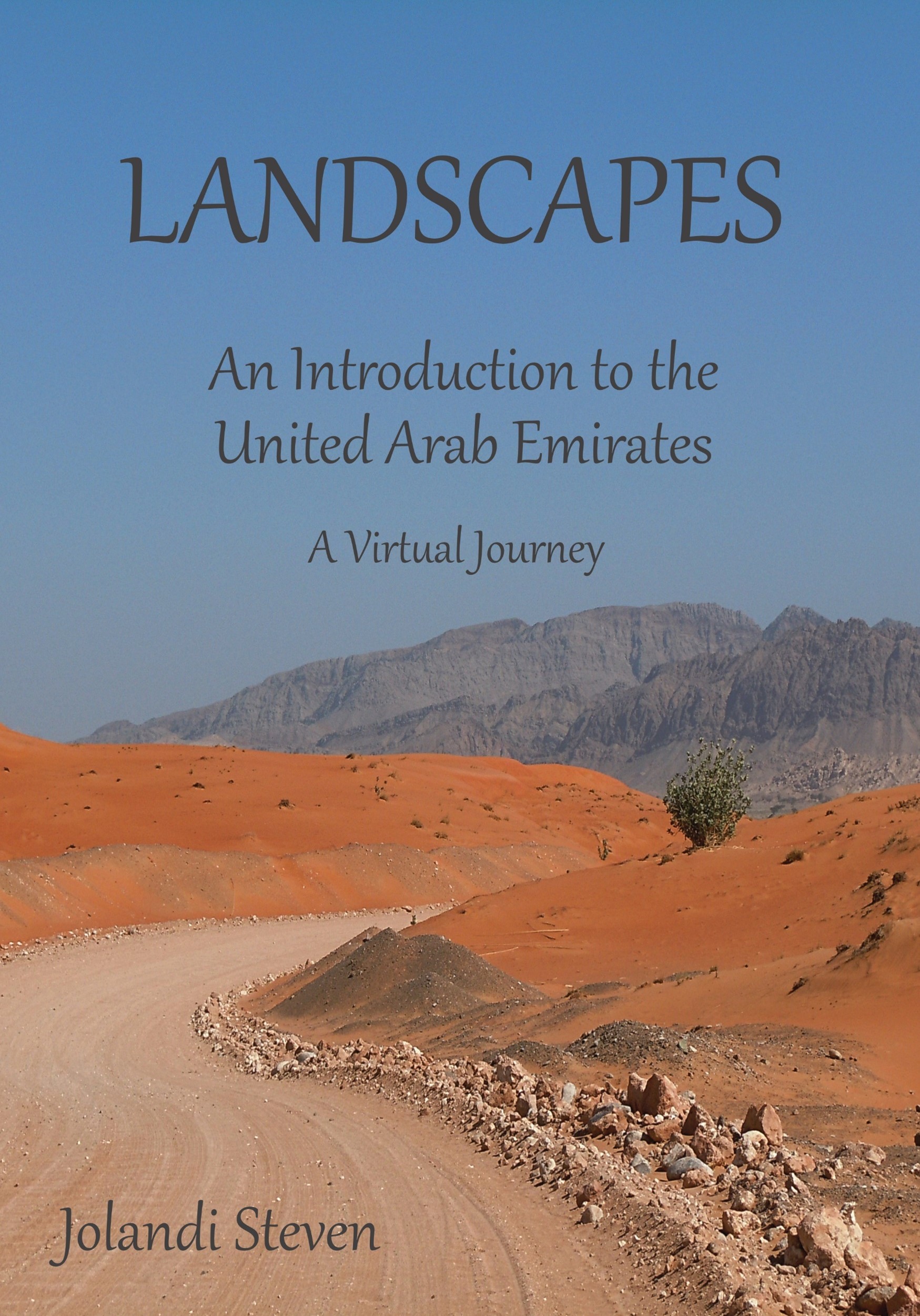 2. Travels in the Hills: A Trip Through the High Places of Asia, by Jeremy Dales
The second book, by Jeremy Dales who blogs at Ethnic Scarf Club, is about his adventures in "the hills", as he calls the foothills of the Himalayas, such as a ride with a Royal Enfield motorcycle across Ladakh, over the allegedly world's highest motorable pass.
Click on my photo below for the Amazon link. It appears that it's only available as an e-book.
3. Turn Left at Lenin's Statue: Travels in Central Asia, by Fabrizio Soggetto
This one I have read and you can find my review on Goodreads. It made quite an impression, especially Fabrizio's description of the World Nomad Games in Kyrgyzstan or the soccer game in Uzbekistan.
Amazon says that this book is currently out of print, so good luck with tracking it down. Maybe it would help to ask Fabrizio about it directly. He blogs at Are We There Yet?
In case I ever write a book about travelling around Tuscany – for which I would actually need to travel around Tuscany and not sit behind my screen here in the south of it – I took these four photos two days ago. You know, as a book start-up kit.
For more inspiring travelogues visit all the five links below and see which travel books come recommended by these five bloggers:
For Friendly Friday Challenge hosted by The Sandy Chronicles: Travel Books
and for "What's On Your Bookshelf" hosted by by Deb, Sue, Donna and Jo.
The last day in my NaPoWriMo history
2018: Beyond the Tulips
By Sylvain Plathless
Rigid, sunny and not gray at all, 
like those October stones,
Agatha straightens, 
out of her red beanpants, 
beyond the tulips. 
She is falling ill 
to nothing on the brain.

Neither the tulips straighten away 
from any small soul :
they silence its stripes 
below the yellow cave, 
nowhere where Agatha doctors 
the joy of her wounds, 
and runs 
and doesn't walk.
2019: Roman people are hard to impress
Twice this weekend
he tells his father about it.
It must have impressed him
more than all my tenderness,
good deeds,
love.

He says:
- She got her car back
after it was towed away,
in Vienna!
Without payment! 

(Read on.) 
2020: My pet
It can be hard
to take her out, though.
Can't see it's for her own good.

Won't leave the screen.
Stubbornly sitting,
like a mule.

But frankly,
all things considered,
I couldn't ask for a better pet.

Owner.
Pet owner.
That's what I meant.
2021: A door from a window
The door on the floor,
the hole where the head should be,
discarded in the night.

A woman and a dog
circle it from all sides,
she returns with a camera.

The neighbour texts the hitman: "She has evidence. Now."

(See more doors.)
This day in my blogging history